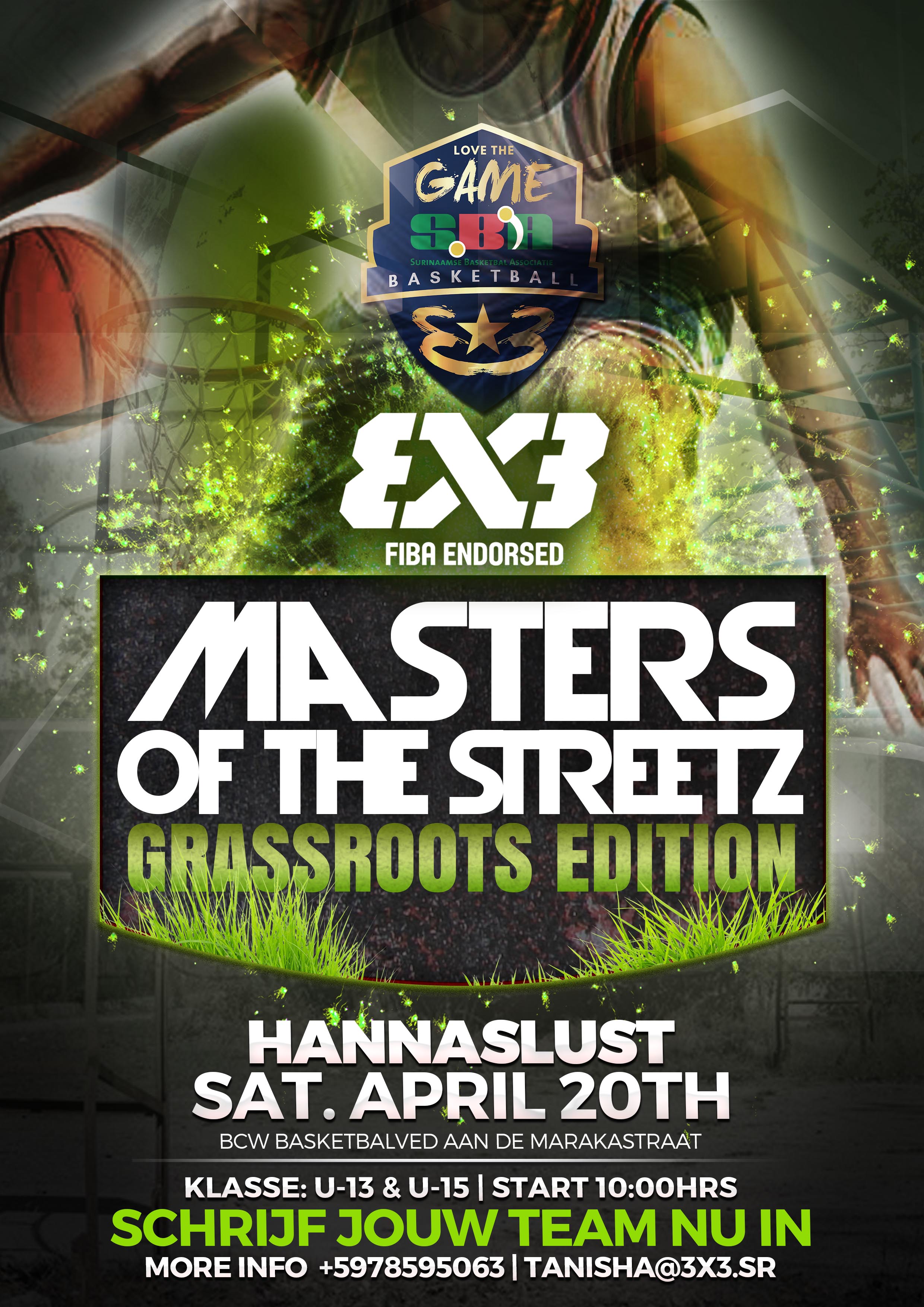 De Surinaamse Basketbal Associatie(SBA) zal de Masters of the Streetz U13 & U15 Edition op 20 april 2019 organiseren.
De speellocatie is op het BCW sportveld aan de Marakastraat, waarbij de toegang vrij voor een ieder is, het toernooi start om 10:00u in de ochtend. De inschrijving is open voor de U13 & U15 die nog 2 of 3 vrienden kunnen mobiliseren om als team mee te doen.
Registratie kan op www.sba.sr/3×3, meer informatie kan ook opgevraagd worden door te mailen naar 3×3@sba.sr of te bellen/whatsappen naar 597-8595063.